Nearby Leiden, Amsterdam
Comfortable holiday homes
Perfect base for daytrips
Pilgrim Fathers, Mayflower trail and Leiden: let's celebrate 400 years of history!
The city of Leiden in the Netherlands has been for over a decade the home base of the Pilgrim Fathers. In 1620 the Pilgrim Fathers left Leiden and sailed with the ship 'Mayflower' to the New World. This is one of the most important crossings in history: they became the founding fathers of The United States of America. In 2020 this is 400 years ago. The city of Leiden, being part of the 'Mayflower Trail' will celebrate this with serveral events during that year.     
Mayflower Trail
The story of the 'Pilgrim Fathers' and the Mayflower began long before the ship sailed in 1620. Most of them were from the Midlands; a group of people travelled to the Netherlands to escape religious prosecution. From Leiden they went on a journey to build a new life in 'the New World'. The Wampanoag tribe in Plymouth Massachusetts played an important role in their lives from the moment the Pilgrim Fathers landed in the New World.
The following destinations are part of the Mayflower Trail:
Scrooby & Babworth (Nottinghamshire)
Austerfield & Doncaster (Yorkshire)
Gainsborough (Lincolnshire)
Boston (Lincolnshire)
Immingham (Lincolnshire)
Leiden (The Netherlands)
Rotherhithe (London)
Harwich (Essex)
South Hampton (Hampshire)
Dartmouth (Devon)
Plymouth (Devon)
Plymouth, Massachusetts (USA)
City of Leiden: home base of the Pilgrim Fathers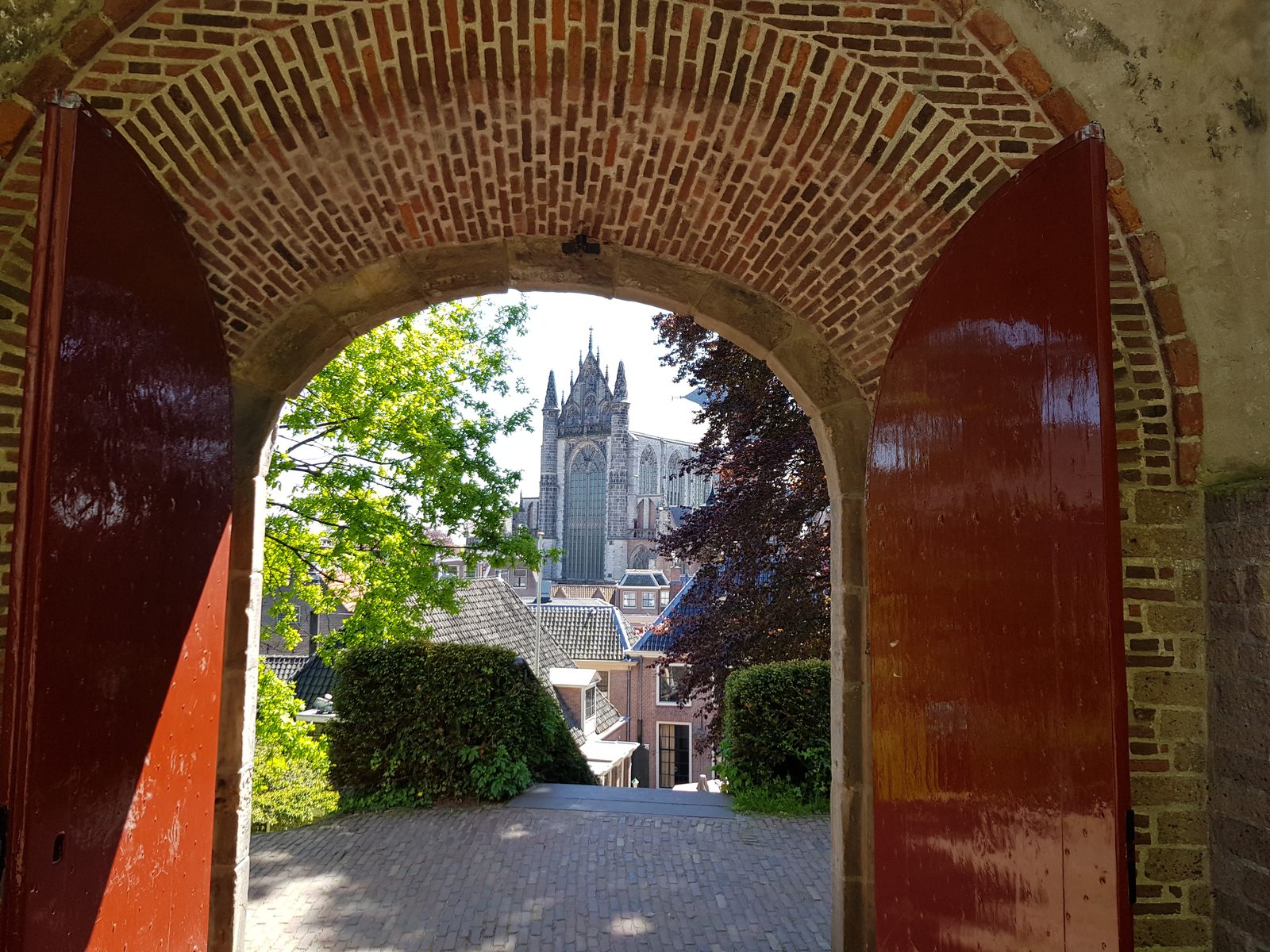 Park Wijde Aa: beautiful holidaypark nearby Leiden
You want to be a part of this Mayflower trail and join this history? And looking for a great place to stay near Leiden. Our small scaled lovely holidaypark Park Wijde Aa is the place to be, just a short drive from Leiden. We are located in a beautiful, peaceful surrounding known as the famous Dutch Polder. Every where you look you will see windmills.
Park Wijde Aa offers you the opportunity to see more of our beautiful country due to it's superb central location in the Netherlands. What about a daytrip to Amsterdam, our 24/7 vibrant capital. You can visit the Van Gogh museum, take a look at the 'Nachtwacht' in Rijksmuseum or enjoy a canalcruise. Or visit the world famous cheesemarket in Alkmaar or a trip to Dutch Venice 'Giethoorn'? Park Wijde Aa make it possible!
Comfortable, detached holidayhomes
After your visit to Leiden you will enjoy your stay in one of our beautiful, detached holidayhomes up to 6 persons. Our holidayhomes have a spacious living/dining room with an open plan kitchen, where you can prepare your own meals. The kitchen is well equipped and contains a gas stove, fridge, microwave oven, coffee-maker and of course a dishwasher.
Depending on your choice the holidayhome will have two or three bedrooms. All the bathrooms in our holiday homes have a shower and a seperate bath. And if the weather allows you to you will enjoy yourselve in your own garden.
Park Wijde Aa: your perfect base to visit Leiden